Living lab
Blue-Green Infrastructures (BGI)
Mobile blue-green infrastructure realizes the circular city
Urban gardens and parks are important for urban climate, biodiversity and the quality of life of citizens. How can the provided services be captured and incorporated into urban policy considerations to make urban land management more sustainable?
In the GartenLeistungen project, researchers are working together with practitioners in living labs. Using survey studies, they are recording the diverse services provided by gardens and parks for urban society and deriving recommendations for action for cities and civil society actors.
Public parks, community places and gardens such as the BEACH 61-facility in Berlin's Gleisdreieckpark serve as a "blueprint" for the mobile transferability and flexible, creative integration of technical module sets for combined water, farm and biodiversity management.
How can rainwater and shower water be made usable in a participatory and productive way? How much and in which quality can edible green, biodiversity and a pleasant urban climate be re-produced from it? And how can mobile blue-green infrastructures be both prototypes and catalysts for circular and climate-smart urban development?
Questions of design-technical feasibility, of operation and maintenance up to the mapping of blue-green ecosystem services will be researched in a participatory way within the framework of interdisciplinary, practice-oriented teaching at the TU Berlin and as a lively living lab process through hands-on actions and workshops.
We also take into account the results and practical experiences on building-integrated farming of fish and plants from the Roof Water-Farm Roof Water-Farm project.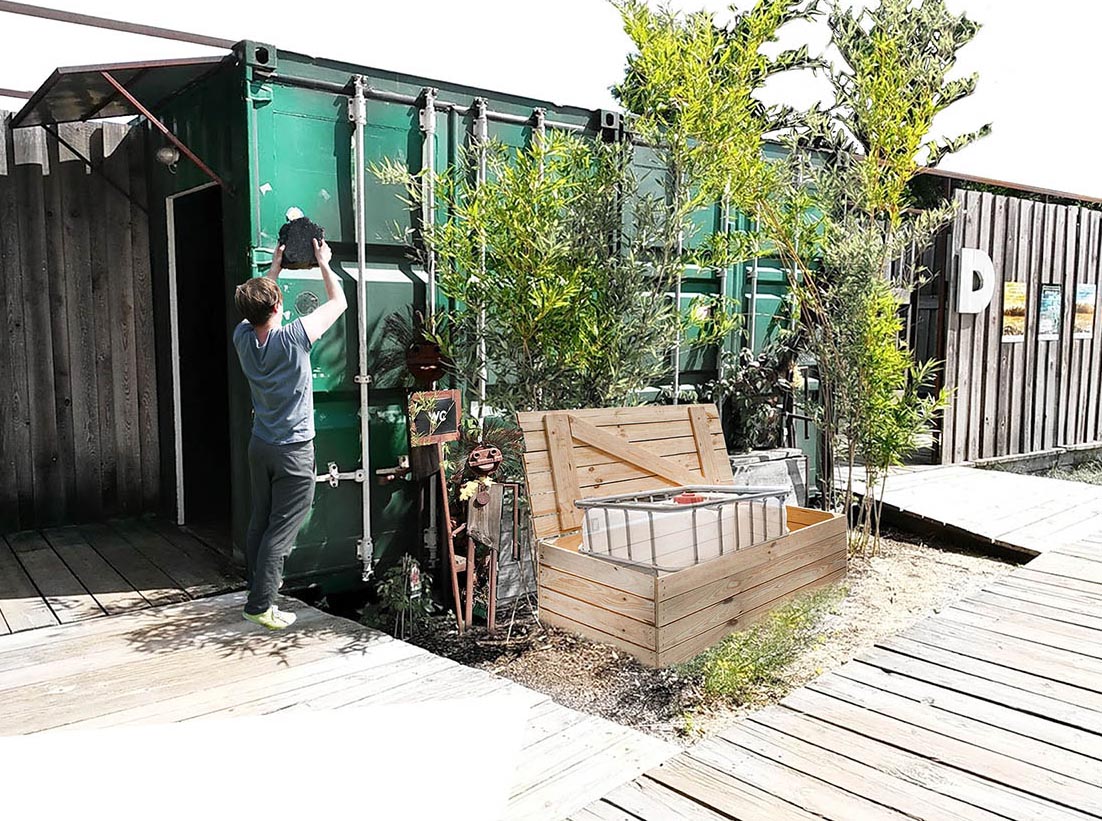 Outdoor shower system at Beach61 with mobile shower water treatment, visualizing the water box. Photo & Graphics: Grit Bürgow, Tim Nebert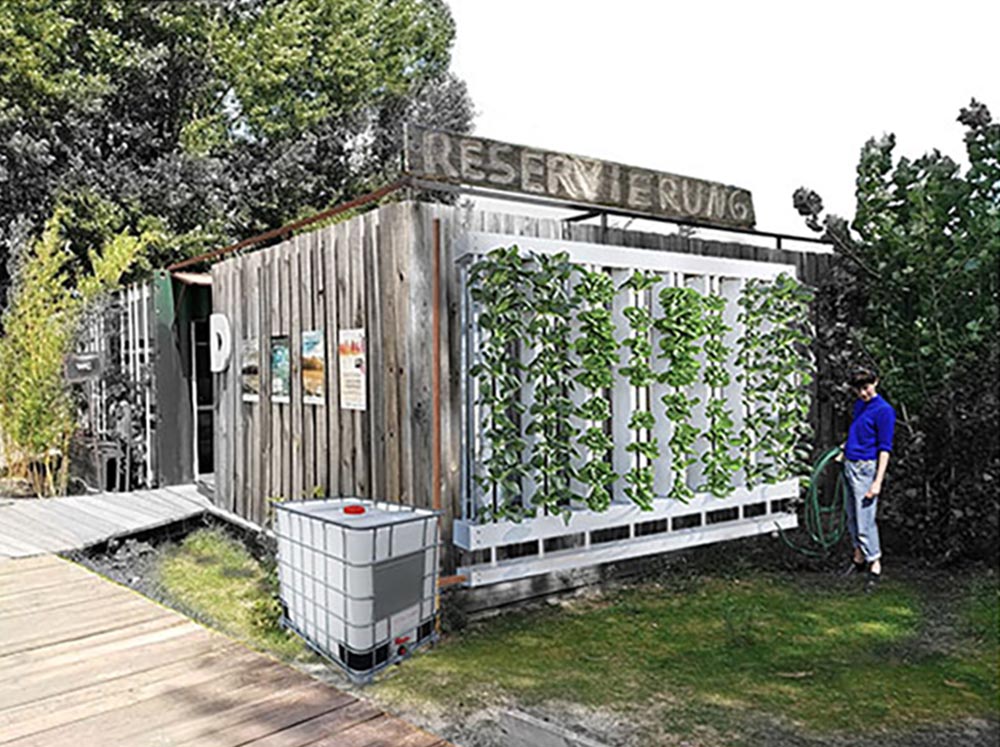 Visualization of the vertical farm modules for on-site production and direct consumption of salads and herbs, irrigated with treated shower water. Photo & Graphics: Grit Bürgow, Tim Nebert