Living Lab
Climate Art Lab 21
Real Lab on Climate Impact Adaptation
at the Centre for Art and Urban Studies (ZK/U)
Since March 2021, the Centre for Art and Urbanism (ZK/U), located in the former freight station within the Moabiter Stadtgarten, has been undergoing extensive expansion as part of an energetic refurbishment. The newly created floor and a large roof terrace will offer additional space for artistic and neighbourhood projects, cultural events and workshops from 2023. In order to communicate this programmatic as well as climate-adapted future of the ZK/Us, a temporary container-scaffolding construction, the BauSchilderung, will be erected between the construction site and the Stadtgarten during the time of the renovation. As a dynamic platform, it offers space for co-creation and makes the development process of the site not only visible, but also experienceable and designable.
With the climate art lab, we are calling for a nature-human dialogue: The real lab is dedicated to the present and future challenges that the ZK/U and the Moabiter Stadtgarten have to face due to the consequences of climate change. With the aim of promoting a nature-human dialogue, it focuses on real experiments. In a transdisciplinary way, practitioners, scientists and artists, who will play a prominent role within the climate art lab, will find low-threshold solutions for climate impact adaptation in the ZK/U and test them together. The aim of the ZK/U is the transferability of the findings on local climate impact adaptation as well as experimenting with the reallaboratory format in order to eventually transfer it into a longer-term reallaboratory process.
The climate art lab will take place from the end of May to October 2021 and is aimed at all interested actors in the neighbourhood and science, all artists, climate activists and tinkerers. The workshops will be accompanied in terms of content and methodology and will be designed as an open-ended learning process. They will take place with a limited number of participants and sufficient distance, as well as outside in the fresh air.
The project is expected to be part of the network Urbane Praxis Berlin and cooperates with the initiative StadtManufaktur Berlin.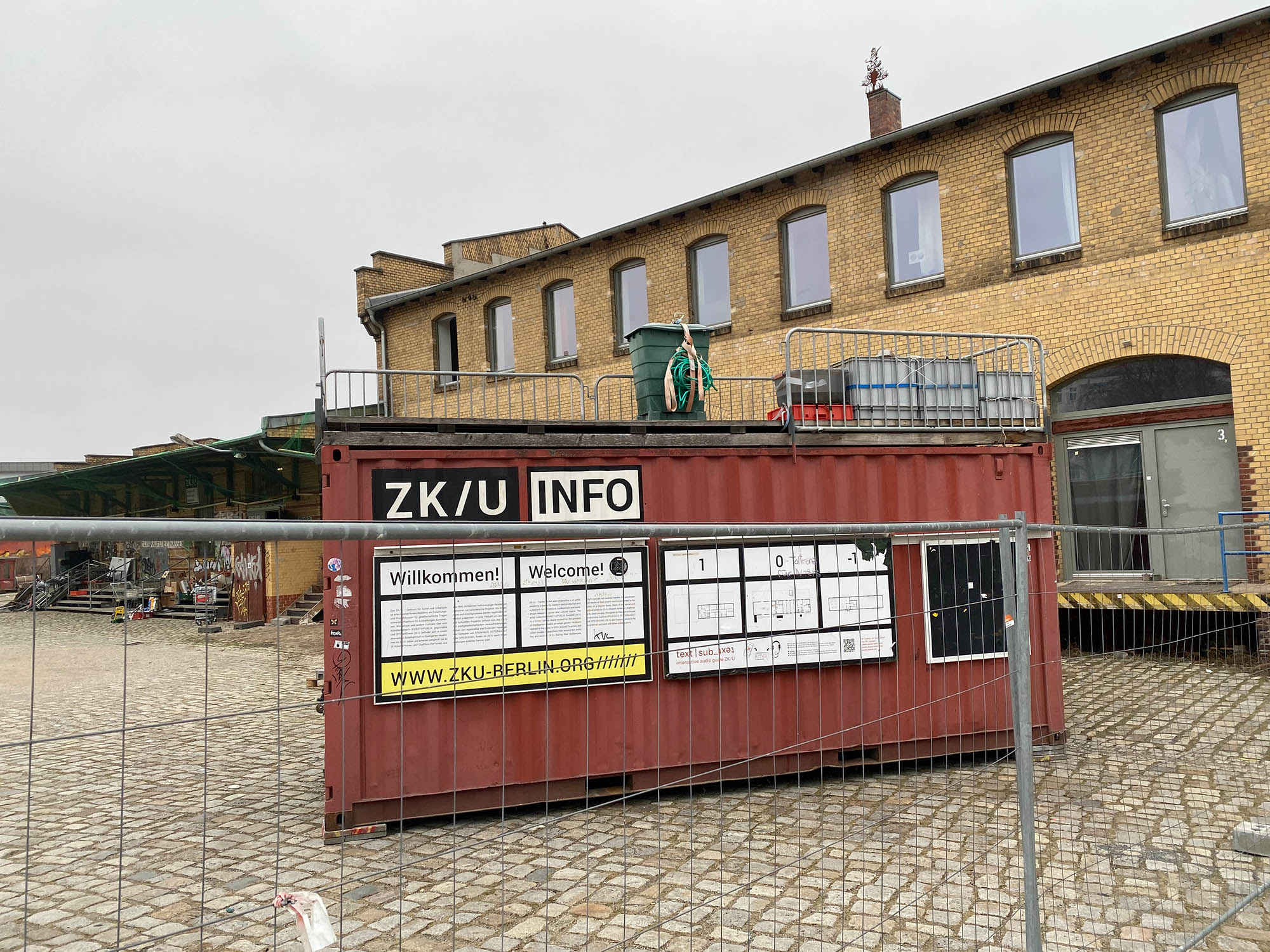 "Living Building Sign" under construction in front of the ZK/U in Berlin-Moabit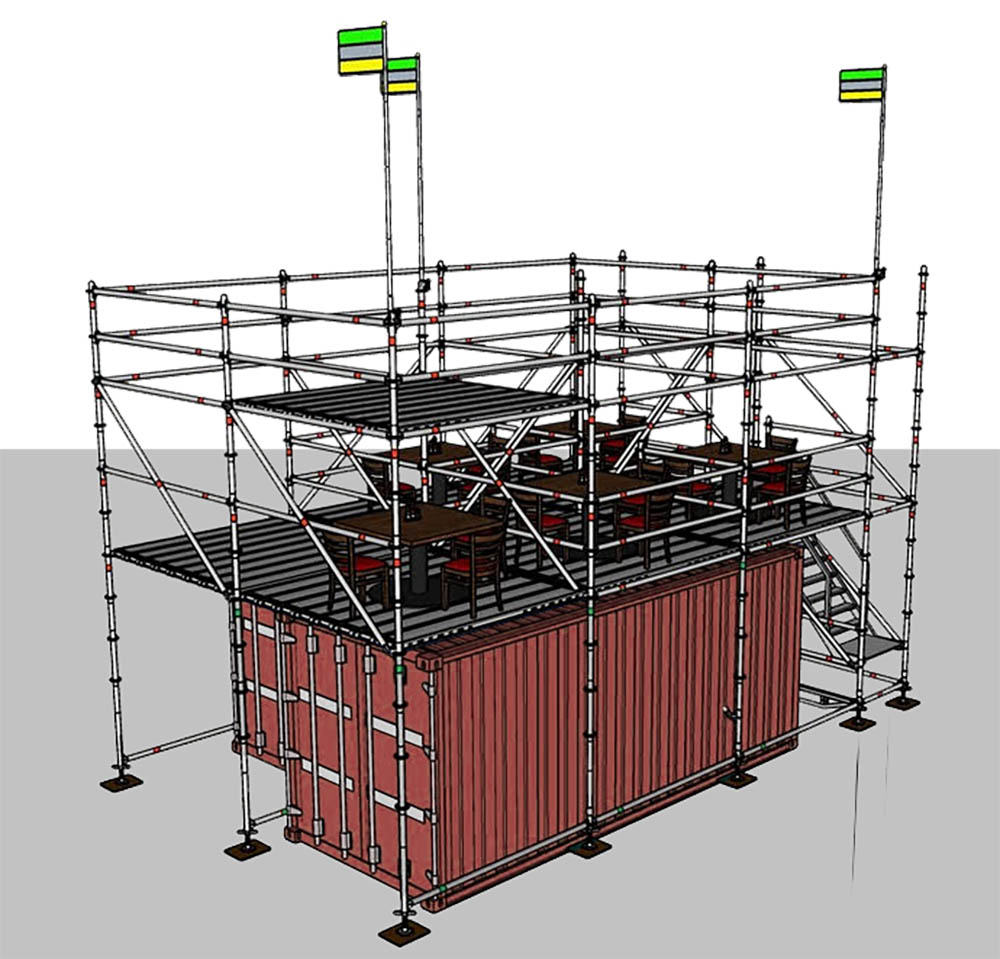 Model of the "Living Building Sign", a walk-in container-container construction.
Thematic approaches:
#real lab #climate & art #climate impact adaptation #neighbourhood
Spatial accesses:
#public urban garden #socio-cultural centre #artist:inside residence